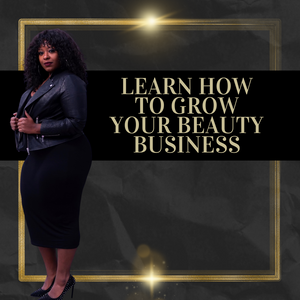 TOP Money Making Techniques
In this series of courses, you will learn some of the top hair techniques in the industry. Get ready to learn as Instructor Alysha J walks you through a step by step, fully detailed tutorial on her flawless and perfected installations.
Why do you need the academy???
In these series of courses, you will learn the foundational steps of creating a solid beauty brand. Luxe The Academy will walk you through step by step to GREATNESS.
Join The Academy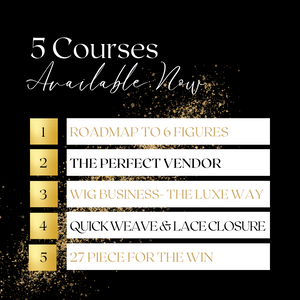 Roadmap to 6 figures- $99
Roadmap to 6 Figures is a course designed to help hairstylists reach 6 figures behind the chair. Long gone are the days where stylists barely have a life outside of the salon due to long hours. This course will give you the tools to maximize your time behind the chair like 
-How to command the right price for your expertise
-How to grow and maintain your clientele
-Why retail is so important
-The importance of social media
-Which booking software works best and the importance of having one
-How to advertise and market your brand
-Learn to create passive income
-Learn what an exit strategy is and why it's so important
- Roadmap to 6 figures planner is recommended to help you stay on track.
-And SOOO MUUCCHH MORE!!!
Purchase
The Perfect Vendors-$45
Avoid wasting time and money by choosing the PERFECT vendors. This course will not only give you a list of raw hair and wig vendors, but it will also teach you 
-How to distinguish between raw hair and virgin hair
-How to find vendors outside of the vendor list
-How to connect with vendors
-The proper questions to ask
-Learn the area codes for different countries to know where exactly your hair is coming from
-How to test out your hair
-Bonus list of vendors that offer hair care products, packaging bags and boxes, styling tools, flat irons, micro links, tape ins and SOOOO MUCH MORE!
Purchase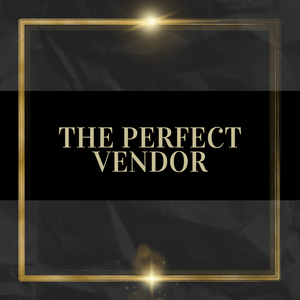 Wig Business- The Luxe Way- $99
MAKING A WIG ON THE SEWING MACHINE
-100% beginner friendly
⁃How to construct a wig on a sewing machine
⁃Proper guideline and closure placement
⁃How to take the proper measurements
⁃How to double wefts
-Proper Band and comb placement
⁃Product List
Purchase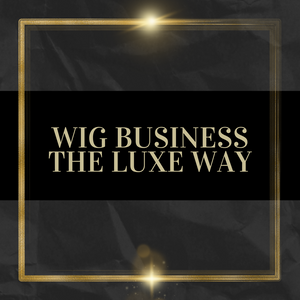 QuickWeave & Lace Closures- $35
A technique that will SURELY take your career to the next level. This is one of those services that will slay any day of the week with any look. In this course we will demo a blunt quickweave bob with a lace closure.
-Learn to melt the lace closure into the skin for that natural look
-Choose the right hair from the hair store
-Track placement
-Clean, crisp cutting technique
-Styling techniques
Purchase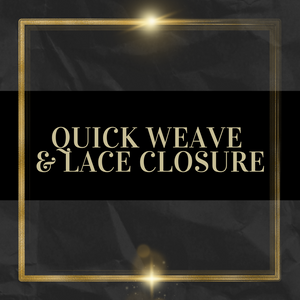 27 Piece For The Win- $30
-Learn to perfect the infamous mushroom 27 piece
-Choose the right hair from the hair store 
-Use the right products to protect your client's hair
-Proper track placement
-Perfect your cutting skills
-Learn to create a natural neckline
-Finish with clean, yet edgy, fresh from the salon look
purchase