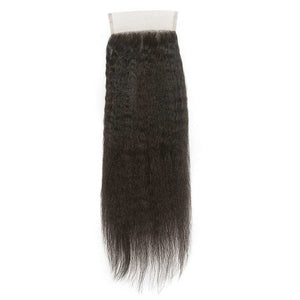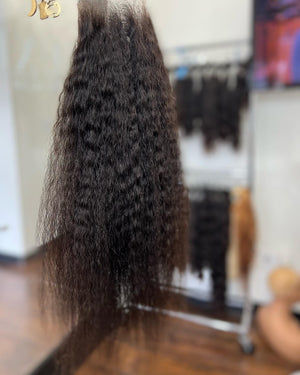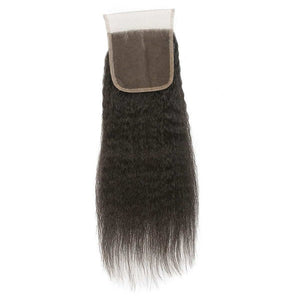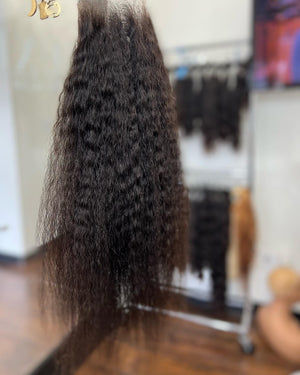 Kinky Straight Closure
HD 5x5 Kinky Closure
Are you looking for something to match your natural hair texture after it's blown out?  Our kinky straight hair gives all the texture you'll ever need. It can be straightened to look like a good silk out on natural hair. But it still keeps that look that makes it difficult to distinguish between your real hair and hair extensions. Which is exactly what you want!!! Gym friendly! 


All hair extensions come in natural shades like 1b and 2. Hair can be colored, dyed and bleached to achieve your desired look. And it will still maintain its luster! 


Hair will return to its natural state once shampooed but continuous heat will loosen the curl pattern. 


Hair can be straightened
We only ship Tuesday – Saturday. Shipping within the US may take 2-3 business days. For regular shipping outside the US please allow 6 to 10 business days. In store pickup is also an option. Tuesday-Friday 9am-5pm.