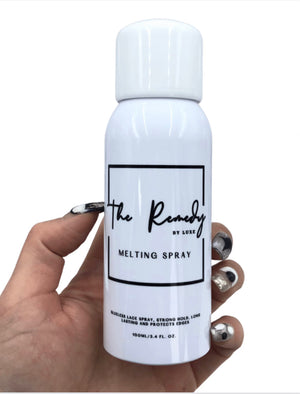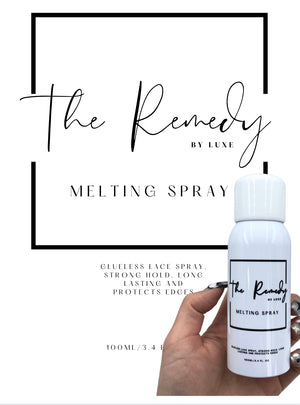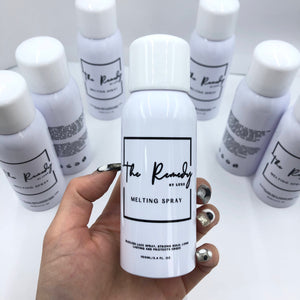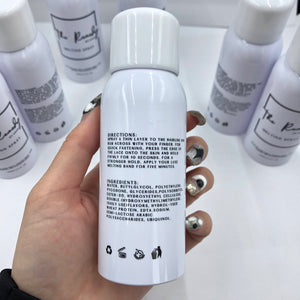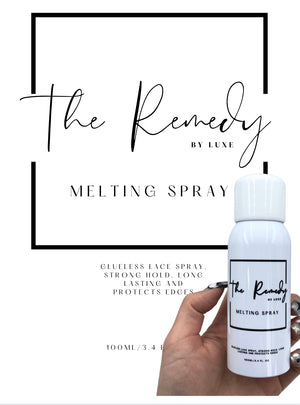 Melting Spray
The Remedy's Melting Spray gives you a long-lasting yet comfortable hold for your lace wigs and closures. You can have total confidence that your wig/closure will stay in place all day while you're out and about. Your hold can even last 2- 3 days with quick, daily touchups. To make sure your natural hair is just as healthy as your wig, this spray protects your edges while giving you a clean, glueless hold without any product buildup. And it's GLUELESS, so if you want to remove your unit every night, you can!!! Simply use a wet towel, hold on lace for 5 seconds and your wig will slide off! 
Need a more natural, MELTED LOOK? Pair the Melting spray with the Luxe Melting Band. 

 We only ship Tuesday – Saturday. Shipping within the US may take 2-3 business days. For regular shipping outside the US please allow 6 to 10 business days. In store pickup is also an option. Tuesday-Friday 9am-5pm.